Grampians National Park

The Grampians National Park encompass some of the most stunning natural scenery in Victoria. Brilliant wildflower displays, galleries of Aboriginal rock art, and rugged mountain ranges are just some of the spectacular features.

For more info...

Brambuk Aboriginal Cultural Centre

Situated in Gariwerd, the local name for the Grampians National Park, this fascinatingly organic building, that seems to grow out of the earth, represents the myths and legends of local Koorie communities. The centre is dedicated to the interpretation and renewal of Koorie culture through exhibitions, tours and live performances.

For more info...

Fishing

Some of the best inland fishing in Australia can be found in the Wimmera and Grampians region of Western Victoria. From the wonderfully picturesque backdrops around Lake Wartook, a favourite among fly fisherman, to the excellent catches of trout in Lake Fyans, the Wimmera is a paradise for anglers.

For more info...

Grampians Wineries

Under the grandeur of the Grampians lie some of Australia's most historical and highly regarded vineyards. As the birthplace of Australia's sparkling wine industry back in the 1860's the area continues to triumph with it's high
quality sparkling and table wines. A highlight of such a visit is the underground tunnels at Seppelt Great Western Winery. Known as "the drives", these historic underground cellars continue to this day, to house thousands of bottles of wine.

For more info...

Halls Gap Zoo and Wildlife Park

Nestled at the foot of the Grampians, the visitor can walk through areas of friendly animals such as kangaroos, deer and wallabies free ranging in a native habitat, as well as monkeys, ostriches and many other animals in individual enclosures.

Address: Pomonal Rd, Halls Gap
Ph: (03) 5356 4668
Open: Wed-Mon 10am-5pm

Horsham Country Golf Club

Situated at Haven, 5kms outside Horsham, Horsham Golf Club is regarded as one of the finest and most challenging golf courses outside of Melbourne. An attractive, undulating sandbelt course, with grass greens and watered fairways, the Course was voted PGA Course of the Year in 1997, 1998 and 1999.

www.horshamgc.wimmera.com.au

J-Ward

Opened in 1861 as a county gaol equipped with gallows, this imposing bluestone complex was taken over by the Ararat Mental Hospital as 'J Ward', to house the criminally and dangerously insane. 'Closed to society', until 1991, tours include a visit to the memorabilia collection which documents the history of penal and psychiatric reform in Ararat.

Ph: (03) 5352 3621 or (03) 5352 3357

Rock Climbing at Mt Arapiles

MT Arapiles is a spectacular rocky outcrop, rising sharply from the Wimmera plains to form part of the Mt. Arapiles-Tooan State Park. It is a rock climbing area of world renown. This imposing quartzose sandstone feature offers climbers over 2000 different climbs on it's numerous faces.

MT Arapiles - Tooan State Park
Wimmera Highway, 30kms west of Horsham

Stawell Gift Hall of Fame

Houses the history of Australia's best known foot race with film, photographs and equipment covering over a century of memorabilia. Close by are the Central Park Gates, designed and built at the local foundry in 1903 to commemorate district men who went to the Boer War. It is the entrance to Central Park where the Stawell Gift has been run since 1898.

Main St, Central Park, Stawell
pH: (03) 5358 1326
Open: Weekdays 9am-11am; Weekends by appointment

Wildflowers

One of the most striking features of the Grampians region is its vivid and colourful Spring wildflowers, best seen during October. Heathlands come to life with colourful shows of Grampians Boronia, Grampians Pin-cushion Lily, Grampians Parrot-pea, Grampians Thryptomene and a multitude of other herbs and shrubs. The park contains over 800 indigenous plant species, twenty of which are found nowhere else in the world.

The Wool Factory

The Wimmera Wool Factory in Horsham produces some of the finest super fine wool in Australia, selling much of it to specialised garment producers in Europe. This is an excellent opportunity to witness the fruits of the regions rural sector. Organised and educational tours operate 7 days a week. Located in Golf Course Rd there are daily tours at: 10.15am. 11.00am. 1.30pm. and 2.30pm or by appointment.



Scaling a face at Mt Arapiles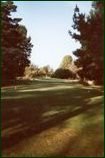 The picturesque
Horsham Golf Club